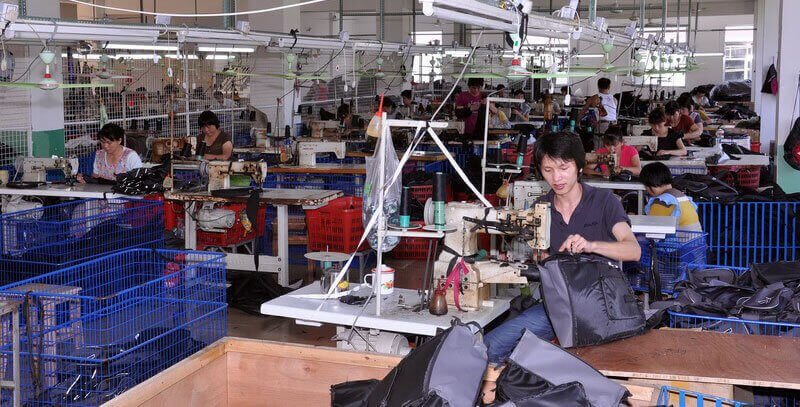 About Backpack Manufacturers
Quanzhou guanghui bags co., Ltd is china bags factory with more than 10 years history. We make backpacks before 2010, Our boss is a bags designer, he beign his business from One machine and one person, and established in 2010 him enlarge his business, and established, till now we have over 150 experience backpack manufacturers, and about 10 QC Staff, 12 R&D Staff, and our backpack factory have enlarge to 6000 square meters. We can producing simple backpack 300000 PCS/Month.
The process of producing a backpack.
In short, the production of backpacks requires the following process.
1, You need to prepare all the materials. If you have special require prepare material it take a long time.
2, Divide them one by one, sometimes you need cutting machine.
3, Decorate parts that need to be decorated, such as printing logos, adding some design elements,We will use printing, embroidery, etc.
4,We will start production when the raw materials of all products are ready. Stitch together pieces of fabric finally we get a backpack, after sewing we need cut the extra thread. The whole bag will look neater.
5, inspection is a important process of the producing a backpack.
Below are some of our workshop view, hope it can let you know backpack producing process more clearly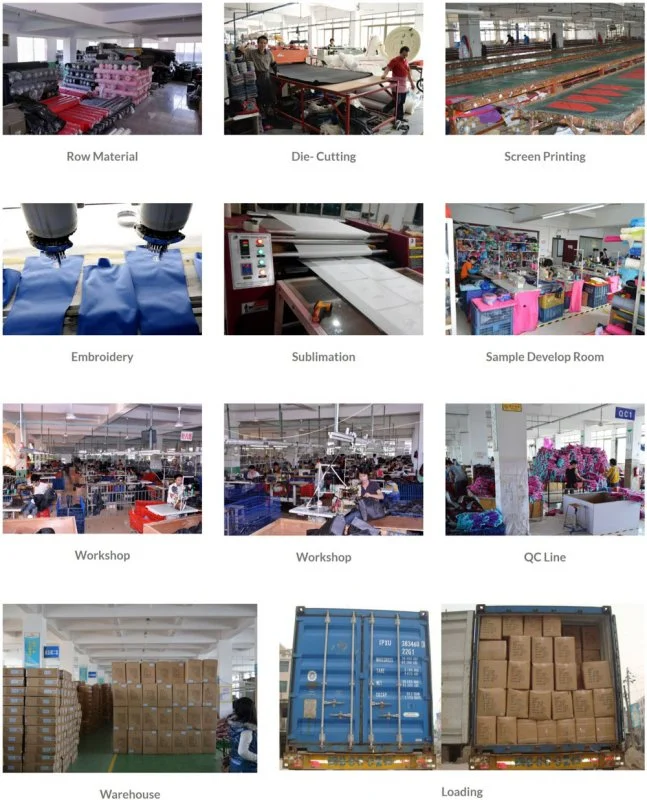 The above introduction hopes to help you understand our production process in a simple way. Of course, the actual production process is much more complicated. In the production process of more than 10 years, we have encountered various complex situations. We have found a solution while also getting better Good accumulated production experience to avoid unnecessary troubles.
How to custom backpack
For novices, custom backpacks from China is indeed a challenge. However, more and more novices have successfully faced these challenges. In recent years, more and more designers with our help to sell their designed bags on Amazon and realized their dreams. Of course, they are helping these Amazon sellers. While working with designers, we have also accumulated a lot of experience, such as logistics problems. This problem has always plagued buyers before. We helped him solve this problem by providing door-to-door service. When there are similarly troubled customers, we will Can provide this service to eliminate his troubles. Back to our main question how to custom backpack.
1, Send us the backpack specification to us. including the design(material details, size of each part, logo etc) and quantity you want to order. Then we would based on your style estimated the price to you. After you confirmed the price and if you need samples, we would require sample fee. Then we would go to the next step
2, Make a backpack sample. How long does it take to make a sample? Many guests will ask this question. Generally, if you want the logo, it will be within 7 to 12 days.  If no need logo, it will take about 3 to 5 days. Of cause if the material is special, it will take more long time for us to find the material. Then we would go to the 3rd step.
3, Confirmed the details of samples, after you got the samples, you may need make same changes, after confirmed the details we would go to the next step.
4, Confirmed the order, we would based on your final details to make the invoice to you. After you pay the deposit we would star to producing the bags.
5, During the producing, we would take some pictures to you, let you some of the production progress. After the producing if you have third inspector, you can arrange them inspection the goods. Then arrange the balance payment.
6, Delivery, you can delivery it by your forwarder, and we can also provide door to door service.
7, After-sales tracking.